Dear colleagues,
On behalf of SEA LIFE I would like to invite you to the next EUAC conference. This will take place from October 21st until October 25th 2013 in the conference centre of Hotel Legoland, Billund.
Looking forward to seeing you all in Billund,
Best regards,
Pete McLean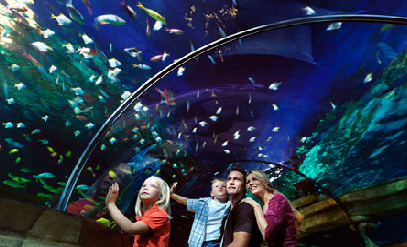 Click here to download program of the conference
Click here to download registration form
Click here to download presentation request and abstract form
Accommodation details : click here
Conference fees :
Members : 160 €
All others : 240 €
This includes coffee breaks, lunch, excursion to Blue Planet Copenhagen and gala dinner.
Member conference fees exclude membership fee of 80 €, to be paid separately either directly to the treasurer, or at the conference registration for those who will attend.
LocationTravelling time
Copenhagen 2 ½ hours
Hamburg2 ¼ hours
Parking at LEGOLAND Hotel & Conference
LEGOLAND Hotel & Conference has 300 free parking spaces with limited parking of max. 3 hours - Parking disc MUST be used. Guests to LEGOLAND Hotel & Conference who need to park for longer can obtain a parking ticket at the reception at Hotel LEGOLAND or in the Conference Center.
By Car:
- Hotel LEGOLAND is easily reached via the E45.
From the south:Follow the A7/ E45 until exit no. 63 (Bramdrupdam). Take route 441 towards Bredsten and then route 28 to Billund or route 176 via Egtved.
From the north:Follow the E45 until exit no. 57 (Horsens S) and to Billund.
From Funen/Copenhagen:Follow the E20 northbound towards Vejle/Aarhus and turn off at exit no. 61 (Vejle S). Go by route 18 towards Vejle and then route 28 to Billund.
By Bus:There are bus connections to Billund from many cities and train stations, and the buses stop right outside Hotel LEGOLAND.
By Plane: Billund International Airport is very close to Hotel LEGOLAND, with direct connections to most of Europe - and the rest of the world via Copenhagen. Direct flight to Billund can be expensive. It is also possible to fly to Copenhagen and then travel by train or bus to Billund. For train and bus schedule : http://www.dsb.dk/om-dsb/in-english
Programme and excursion details will follow shortly, meantime please start thinking about your presentations – we can learn a lot from each other!